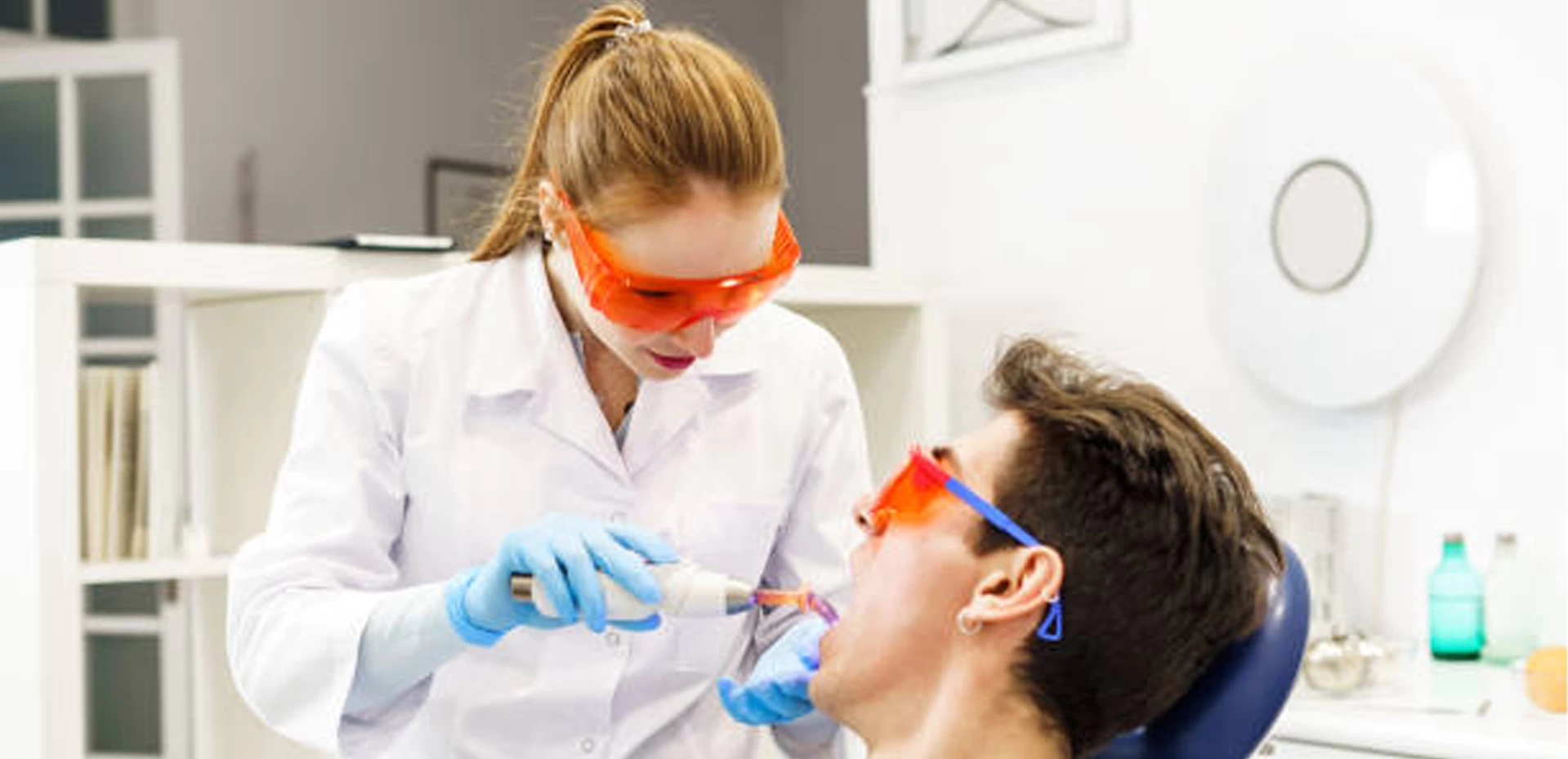 Routine dental cleanings and checkups, also referred to as dental examinations, play a pivotal role in maintaining both oral hygiene and overall well-being. During this standard procedure, our proficient dentist or dental hygienist diligently removes plaque and tartar accumulation from the teeth, which, if left unattended, can result in cavities and gum diseases. Simultaneously, they perform a thorough examination of the mouth, checking for signs of dental issues such as tooth decay, gum inflammation, or oral cancers. Regular dental cleanings and examinations not only help prevent dental problems but also promote early detection and timely intervention, ensuring a healthy, radiant smile and a foundation for lifelong dental health.
What does a Dental Cleaning & Exam Entail?
During a dental cleaning, your dentist or dental hygienist will meticulously remove the buildup of plaque and tartar from your teeth. This process is vital because if plaque is left untreated, it can lead to tooth decay and gum disease. Furthermore, a thorough cleaning will leave your teeth feeling fresh and looking their best. Alongside the cleaning, a comprehensive dental examination is performed. Your dentist will evaluate the overall condition of your teeth and gums, searching for any indications of potential issues. They may also conduct X-rays to detect problems that are not visible to the naked eye. Regular dental check-ups can detect dental problems early, allowing for less invasive and cost-effective treatments. To maintain oral health and prevent dental problems, it is recommended that you visit the dentist for a cleaning and examination every six months. However, if you have a history of dental problems or other medical conditions affecting your oral health, our dentist may recommend more frequent cleanings and examinations.
Who needs dental cleaning?
Routine dental checkups and cleanings play a crucial role in upholding the well-being of your teeth and gums. Moreover, maintaining oral health can act as a barrier against severe diseases that can impact the rest of your body. Infections originating in the mouth can potentially spread to vital organs and other bodily parts.
A dental hygienist is the person who typically cleans people's teeth. Your entire mouth is physically examined before the cleaning procedure starts. The dental hygienist examines the area around your teeth and gums with a small mirror to look for any indications of gingivitis (inflamed gums) or other potential issues.
What to expect during Dental Cleaning.
A physical exam. We start by physically inspecting your entire mouth before we start the cleaning procedure. A tiny mirror is used to examine the area around your teeth and gums for any indications of gingivitis (inflamed gums) or other potential problems. If we detect major problems, we'll refer you to the dentist to make sure it's fine to proceed.
Treatment plan. If our dentist detects any dental problems during the examination, we will develop a treatment plan to address the issue. This may involve fillings, crowns, root canals, or other restorative procedures. If necessary, our dentist may take X-rays of your teeth and jaw to detect any potential dental issues that are not visible during the examination.
Cleaning. During a dental cleaning, we will use special tools to remove plaque and tartar buildup from your teeth and gums. The sound of scraping is expected, that is normal. The scraping might take time, depending on the tartar in your mouth. We will also polish your teeth to remove any surface stains and give them a smooth, clean surface.
Schedule An Appointment
Book YOUR SESSION WITH YOUR DENTIST